Welcome to the October newsletter. Another Parliamentary sitting week has been and gone and so too has another Senate Estimates. We're now counting down to the last Parliamentary sitting weeks of 2021 where I hope we'll be able to get a bill for a Federal ICAC with teeth passed in the Senate.
Enjoy the newsletter.
Rex with Independent MP for Indi Helen Haines at the announcment for the Federal ICAC Bill being introduced into the Senate.
WE NEED A FEDERAL ICAC BILL WITH TEETH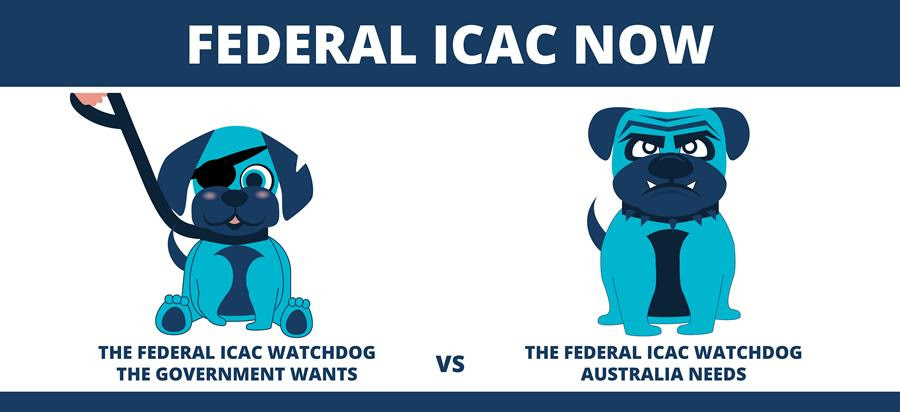 This month, I was pleased to introduce into the Senate the Australian Federal Integrity Commission Bill 2020 proposed by the Independent Member for Indi, Dr Helen Haines. 
Helen is a tireless champion of this cause. She is one of the many independent members of the Federal Parliament who have been leading the push for a Federal Integrity Commission with real teeth, able to root out corruption and misconduct at all levels of the Australian Government.
We need a strong anti-corruption body, with the investigatory powers of a standing Royal Commission coupled with proper safeguards to ensure due process and accountability. This Bill delivers on those requirements.
The proposed Australian Federal Integrity Commission has the backing of eminent legal and anti-corruption experts around the country, but Prime Minister Scott Morrison hasn't wanted to debate it. He's dragged the chain on this issue from the very beginning. His Government has long stalled and delayed on their own proposal, which is quite unfit for the task.
It's interesting that those in power are the most concerned at the idea of a strong corruption watchdog.
Whether it's Sports rorts, Car Park rorts, dodgy water purchases, jobs for the boys, JobKeeper rorts – the Government's track record on integrity is a disgrace. They have undermined public confidence in politicians and officials.
There's a huge task ahead to clean up Australian politics. Getting a Federal Integrity Commission, implementing a strong Parliamentary code of conduct and enforcing full disclosure of MPs interests, improving transparency and government accountability, and stopping political rorting of grants programs are all urgent matters needed to restore the health of our democracy.
Independents will have to keep the bastards honest whichever side wins the election.
I'm committed to working with my crossbench colleagues and party leaders to legislate an Australian Integrity Commission. Federal politicians, their staff and public servants should all be subject to appropriate scrutiny by a properly empowered and resourced integrity agency.
I will bring this bill to a vote in the next sitting period.
TIME TO CLEAN UP THE GOVERNMENT'S 'DIRTY SECRETS' COMMITTEE
The PM is desperately trying to find support for his Bill to make 'National Cabinet' a Cabinet covered by secrecy provisions after Justice White determined it isn't a cabinet. But I've now also exposed the little known "Governance Committee of Cabinet". This highly secretive committee is made up of the PM, Deputy PM, the Treasurer and Attorney-General and is one of the PM's key mechanisms to keep his Government's dirtiest secrets under lock and key.
Reports on all Government scandals including Sports Rorts, Car Park Rorts or breaches of ministerial standards are sent there so they become Cabinet secrets and can be buried in the vaults of the National Archives for at least 20 years.
If the PM is serious about moving his National Cabinet legislation, I'll be moving amendments to stop this Dirty Secrets Committee becoming a repository for all manners of scandal. My amendments remove information that relates to corruption, criminality, breaches of Ministerial standards and misuse of public funding by members of the Federal Parliament, Executive Government or judiciary from being kept confidential by Cabinet exemption provisions in the Freedom of Information Act.
I want to put an end to these dirty secrets being kept secret.
TAX COMMISSIONER OFF TO THE SENATE PRIVILEGES COMMITTEE
The Tax Commissioner is officially off to the Senate Privileges Committee for contempt. This is because the Commissioner failed to provide the data requested by me, and supported by a majority of the Senate, about JobKeeper.
The data would reveal the names of businesses with a turnover of $10 million that received JobKeeper, but the Commissioner refused to comply with this lawful order.
The Privileges Committee will now look at the order and will make sure it is, in some way, complied with and can ultimately make a recommendation back to the Senate to either fine or jail the Tax Commissioner. While a jail sentence is very unlikely, the Commissioner should be forced to comply with the order.
It seems after eight years of Coalition Government, some senior public servants have forgotten who they ultimately answer to. It's not the Prime Minister, nor the Treasurer. It's the Parliament and the Australian people.
The Commissioner would be well advised to put aside what Scott Morrison and Josh Frydenberg want and do what the law requires, by revealing the big businesses that rorted JobKeeper.
THEY CALL THIS FISCAL PRUDENCE?
We have no idea what deal the Prime Minister did to reach an 'agreement' with The Nationals on Net Zero but we do know whatever it is, it's not likely to be good.
Just a few weeks ago The Nationals were advocating for $250 billion of YOUR money to be put into a loan facility for the mining sector. This is money that banks won't give for projects yet The Nationals think you, the taxpayer, should cough up. We also know The Nationals always try to find ways to stop SA from getting its Murray-Darling water.
What's scary is these sorts of deals just might be considered by the PM.
I finally received the information, under Freedom of Information (FOI) laws of course, that confirms the site selection process for a lower Eyre Peninsula Desalination plant is a sham.
We now know that after 13 years of looking at putting a Desal plant on the Eyre Peninsula, all that SA Water has come up with is a nine page "traffic light" study to down-select from 20 sites to 5 preferred sites - nine pages in 13 years.
This nine page document has errors that materially impact the outcome of the study. It is clear the report was written by someone sitting in an office in Adelaide, without local familiarity. As one example Site Four, Point Boston, is eliminated on the basis that it is adjacent to major abalone and oyster farms, which are in actual fact land-based hatcheries, and yet the chosen location of Billy Lights Point has in-water mussel farming.
But perhaps most concerning of all is that the document is dated AFTER the final site selection process. That is, they made the final selection before they finished the down-selection. What a sham. 
I've been working with groups in Port Lincoln concerned about SA Water's plans for a desalination plant. Everyone I have spoken with is in favour of a desalination plant, but not in the planned location of Boston Bay.
The people of the Eyre Peninsula deserve better from SA Water and Premier Marshall. I'll keep working with the Eyre Peninsula community on this.
ELECTRIC VEHICLES INDUSTRY AT RISK
You may remember I fought hard to secure $5 million in funding in the last Federal Budget to support an Electric Vehicle manufacturing facility right here in SA, with many SA companies set to benefit from this opportunity.
Unfortunately, the Marshall Government's inaction could see these jobs go interstate. Victoria and Queensland are looking to establish a similar facility and with the SA Government refusing to engage on helping find land for this facility, this opportunity could go to the east coast.
We have the skills in SA to do the job, and electric vehicles are the future. With SA's unemployment rate the worst in the nation it would be reprehensible if Premier Marshall let 1000 electric vehicle manufacturing jobs slip through his fingers, while the eastern states circle.